Operational Support Perfect service, beyond imagination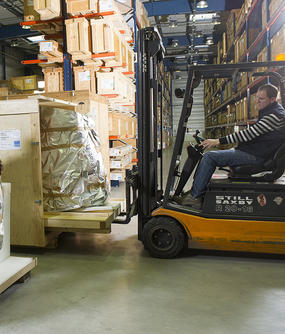 1. Crewing
Since 1996, Avion has made significant efforts in providing operational support to Chinese general aviation operators. Avion brought in a large number of highly experienced general aviation professionals from the US, Canada and Australia to help Chinese operators set up operational management systems, standard operating procedures, maintenance management systems as well as conducting training, line flying and maintenance activities. Some of these support arrangements have lasted more than 16 years and are still ongoing today.
Upon request, Avion can help client source qualified general aviation flight/maintenance crew and management personnel.

2.Maintenance Software
Avion has a unique, proprietary software program developed internally that is tailor made to assist operators in predicting / monitoring and forecasting their spare parts requirements, as well as the maintenance status of their aircraft. The software has been provided to our existing operators when needed, including some major general aviation operators, as well as aviation colleges, and law enforcement agencies.

3.Project
Avion has trained personnel that can act as the project manager and oversee the whole flight operation.
In the summer of 1999, Avion managed a flight operation in which a Lama helicopter was mobilized to China from Indonesia to conduct an aerial geophysical survey for BHP Minerals in a mountainous area inside China. Avion also provided management support for Mobil Corporation's corporate jet supporting a downstream marketing program throughout China over a 3-year period (1996 to 1998).

4.Training
This service is tailored for Chinese general aviation companies. In order to raise the standard and qualifications of our Chinese clients' crews to be competitive in bidding on jobs, training is essential for both technical and managerial personnel. Avion saw the necessity to provide qualified and tailor-made training programs for its clients. Some of our instructors were involved in training Chinese pilots in early '80s and this gives Avion the advantage of 'knowing the people' and 'knowing the culture' which in our experience is essential in working with people in an international environment.

In conjunction with some of the contracts Avion was able to win for its Chinese clients, training of flight crew and maintenance personnel had become part of the requirements of the contract. So far Avion has trained 8 pilots and 8 mechanics for EGAC and 11 pilots for CSHC. Ground school and flight training were offered to clients at client facilities. On-the-job training is also part of the programs.

If you are a qualified instructor (or have a check / training background) with strong interest in working in China, and can work with people of different cultures, please contact services@avionpacific.com for current openings.
5.Offshore
Since 1993, Avion has successfully developed and completed a series of projects in the South China Sea, East China Sea, Bohai Bay, Xinjiang, Sichuang and Yunnan. Avion provided technical support to offshore and onshore helicopter operations as well as small fixed-wing and business jet projects in partnership with the following companies: China Southern Zhuhai Helicopter Company, China Eastern General Aviation Company, Guangdong General Aviation Company, Zimex Aviation, Aeropower, Era Helicopters LLC and Mobil Oil Aviation.

Avion's clients include multinational oil and gas companies such as, BP/Amoco, ExxonMobil, ChevronTexaco, ConocoPhillips, Kerr McGee, Triton Energy, Shell, PGS, AGIP and several mining companies including Fugro Airborne Services, BHP and WMC.
6.Aircraft Management
Please Visit Kings Aviation Ltd.
Tel:86-755-2669-2023
Fax: 86-755-2686-3232